Overview of the Yakult Central Institute
The Yakult Central Institute's guiding principle is "the development of food, pharmaceuticals,
and cosmetics that utilize beneficial microorganisms and have biological regulatory functions,
based on the concept of preventive medicine" with the aim of realizing the Yakult Group's corporate philosophy of
"We contribute to the health and happiness of people around the world through pursuit of excellence
in life science in general and our research and experience in microorganisms in particular."

Yakult Central Institute
Established :

April 1955 (as the Shirota Institute)

Location :

5-11 Izumi, Kunitachi-shi, Tokyo
 Main research focus and fields :
 Research into material development and applications for foods, cosmetics and pharmaceuticals that are useful in maintaining and promoting people's health.
 To support this, we specialize in microbiology, nutrition, physiology, immunology, biochemistry, biotechnology, organic chemistry, fermentation engineering, natural products chemistry, pharmacology, and analytical chemistry.
Yakult's DNA: Minoru Shirota and Shirota-ism
 In 1930, Dr. Minoru Shirota became the first in the world to successfully culture a fortified strain of lactic acid bacteria, beneficial to human health at the Department of Microbiology, Faculty of Medicine, Kyoto Imperial University.
 The bacteria was named Lactobacillus casei strain Shirota* after Dr. Shirota himself.
 At the time when Dr. Shirota began studying the use of beneficial lactic acid bacteria for preventive medicine, therapeutic medicine was flourishing and microbiological research in the medical field was in its early days. Lactobacillus casei strain Shirota* was successfully cultured just 23 years after the Nobel Prize winning Russian scholar, Ilya Mechnikov, published his theory on yogurt's relationship to longevity. Dr. Shirota's research and achievements were pioneering in the field of preventive medicine.
 Dr. Shirota set the following concepts as the basis for his research: preventive medicine; a healthy intestinal tract leads to a long life; and a price that anyone can afford. These concepts live on in the Central Institute's research activities as Shirota-ism.
 Probiotics -an increasingly well-known term that refers to symbiosis with microorganisms- is consistent with Shirota-ism, as it involves using beneficial bacteria to suppress the growth of harmful bacteria with the aim of keeping the intestine healthy and preventing disease.
 As a state-of-the-art research institute working in the field of probiotics, the Yakult Central Institute will continue to pursue excellence in life science in order to contribute to people's health by further advancing and developing research in this field.
History of the Institute
1930
Dr. Minoru Shirota succeeded in strengthening and culturing a strain of lactic acid bacteria (Lactobacillus casei strain Shirota*), that is beneficial to people's health.
1935
The Yakult Research Laboratory was established in Fukuoka as the base of production and marketing for Yakult.
The name was changed to The Shirota Institute for Research on Protective Bacteria the same year and Yakult was formally founded.
1938
Yakult was registered as a trademark.
1955
Yakult Honsha Co., Ltd was established.
The Shirota Institute was established in Kyoto.
1967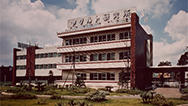 The Research Institute was relocated to Kunitachi City, Tokyo (Later became the Yakult Central Institute).
1976
The Analysis Center at the Institute was opened.
1985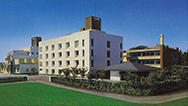 A new research wing and the Safety Testing Research Building were added.
1992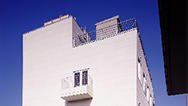 The Intestinal Microflora Research Wing and the Library and Welfare Building were added.
2005
The Yakult Honsha European Research Center for Microbiology VOF was established in Belgium.
2006
2010
The first phase of construction of the new Central Institute (Food Research Building and Energy Supply Building were newly built) was carried out.
2012
2015
The second phase of construction of the new Central Institute (Research Administration Building, Pharmaceutical and Cosmetic Research Building, Quality and Technical Development Building, and Basic Research Building were newly built) was carried out.
2016
Construction of the new Central Institute was completed.
 *Classified as Lacticaseibacillus paracasei strain Shirota since April 2020.