Food Research Department
Seeking Useful Food Ingredients that Contribute to Health and Improve QOL
The Food Research Department evaluates the effectiveness of food ingredients and their nutritional functions,
and conducts applied research using fermentation technology and other bioengineering technology by utilizing the company's research assets
and results of basic research with the objective of developing new functional foods with high added value that can contribute to health and improve QOL.

Research areas
- Exploratory research into food ingredients that improve QOL
- Exploratory research into food ingredients that have immunomodulatory actions and act on the nerve and endocrine systems
- Research on the utilization and application of useful microorganisms and functional food materials
- Exploring new possibilities for food based on nutrition and epidemiology
- Development research on foods with new health values
Seeking Useful Food Ingredients that Contribute to Health and Improve QOL
 Preventive medicine is at the core of our thinking towards Yakult's functional food. The Food Research Department values this way of thinking, and conducts research on useful microbes and functional food that will be useful to maintaining physical and mental health, improving QOL and preventing lifestyle diseases. We are also engaged in exploratory research into food ingredients useful for health issues in an aging society.
 The first step in our research is to evaluate lactic acid bacteria selected from Yakult's abundant library of microbes, and microbes that originate from food in addition to natural food ingredients from many different angles. As for the microbes and food ingredients discovered through our research, we will carry out further studies to clarify what health benefits and functions they possess.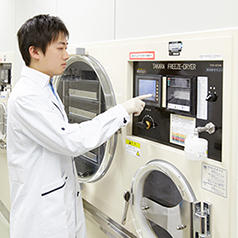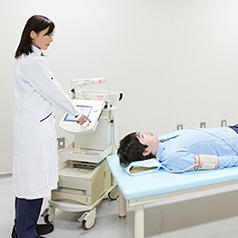 Product Development Based on Evidence and Verification of the Functions of Food Ingredients
 The promising microbes and food ingredients selected in the first step of screening are not considered simply on an ingredient level but the final form of the product is taken into consideration and their effectiveness is evaluated through human trials. In parallel, we conduct research from a variety of perspectives such as the identification of functioning components, movement within the body after intake and elucidating the mechanisms of biological regulation.
 Furthermore, we carry out research in product creation that utilizes bioengineering techniques such as fermentation technology using lactic acid bacteria, in addition to investigating new possibilities in functional food products by researching highly functional next-generation probiotics and food ingredients.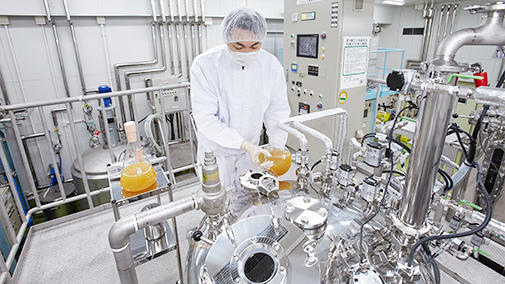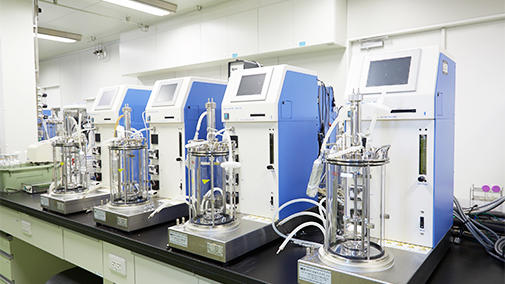 Column : Commitment to the "Yakult Way"
 Our products are based on the commitment to the Yakult Way. Food products that represent Yakult are delicious, highly safe, and their beneficial health effects and functionalities have been demonstrated. Food products have the three functions of nutrition for maintaining health, taste that will make consumers enjoy it, and regulation of physical condition.
 At Yakult, we do not focus only on health maintenance, but we also value the taste and enjoyment of food from a QOL improvement standpoint, and carry out taste evaluations to ensure customer satisfaction and deem it very important to develop food that is well-liked.