Microbiological Research Department
Elucidating Microbial Physiology and Collecting and Supplying Beneficial Microbes
The Microbiological Research Department specializes in the research of microbes and elucidates physiology
which has yet to be clarified as well as converts newly discovered useful microbes into resources and applies them in product development.
In addition, it has the important task of supplying the seed cultures essential for the stable production of products.

Research areas
- Studies on function elucidation and nutrition of useful microorganisms
- Collection, storage and management of microbial resources
- Development of fermentation technologies and breeding of useful microorganisms
- Creation of useful strains based on genes and metabolic functions
Clarification of New Physiology in Probiotics
It also researches the functions of probiotics in the host from a microbial perspective and uses the latest technology to analyze the cooperative relationship between probiotics and intestinal bacteria. It is unclear how many bacteria are alive, where they are in the intestine, and what they are doing after consuming probiotics, but we are constantly in the pursuit of clarifying what the living bacteria are doing within the intestines.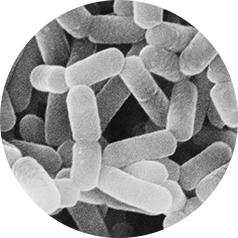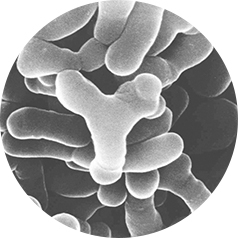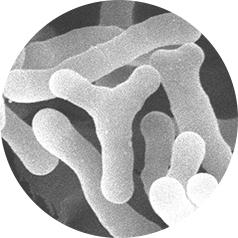 Yakult's Products are Born from a Massive Library of Microbes
It is impossible to readily build the enormous library of microbes developed with the steady efforts of predecessors and the technologies proprietary to Yakult, which has spent many years working with microbes, such as the one for isolating difficult-to-culture microorganisms. The library of microbes has an essential role of discovering next-generation probiotics and connecting them to the development of products, and has become the foundation supporting Yakult's proprietary research and development.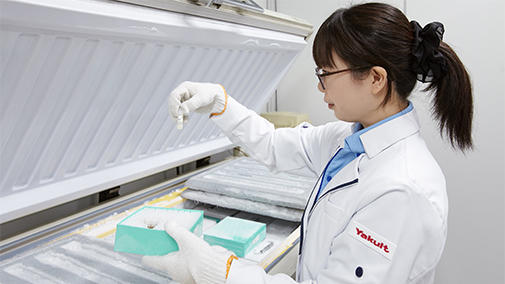 Supporting the Development of High Quality and Highly Functional Products at the Foundation
The Microbiological Research Department manages strains of microbes including L. casei strain Shirota* and provides seed cultures for plants inside and outside Japan. Without the supply of a safe, high quality seed culture, we cannot maintain our product's slogan of "quality that never changes anywhere." In addition, it utilizes original fermentation technology to not only improve quality and functionality, but also to make products more delicious.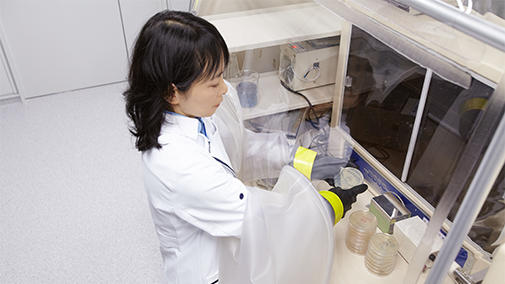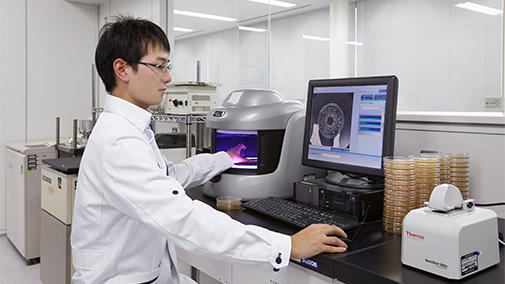 *Classified as L. paracasei strain Shirota since April 2020.