Yakult Honsha European Research Center for Microbiology
Established in Ghent, Belgium in 2005 as a base for the Yakult Group's global research and development activities.
We are collecting clinical data overseas and investigating the effects of our products on Europeans, as well as studying the usefulness on intestinal microbiota and the intestinal tract function.
The Research Center complies with the regulations of various countries, and supports the global development of the Yakult Group.
Establishment of a new base to act as a bridge to the rest of the world
 In May 2005, we established the Yakult Honsha European Research Center for Microbiology, ESV as a research base in Ghent, Belgium.
 Europe is the birthplace of the probiotics concept. Our aim is to conduct research activities that will further strengthen our position as a leading probiotics company in this region.
 To accumulate scientific evidence on the effects of Yakult probiotic products in Europe, we are conducting research focused on verifying intestinal actions such as improving the intestinal microbiota. With the accumulation of research data, we hope to establish research bases that will support our global business expansion, in not only the European region, but also in the Americas and Asia as well.
 The Yakult Honsha European Research Center for Microbiology and Yakult Europe are working together to conduct vigorous activities that will broaden the effectiveness of our probiotics.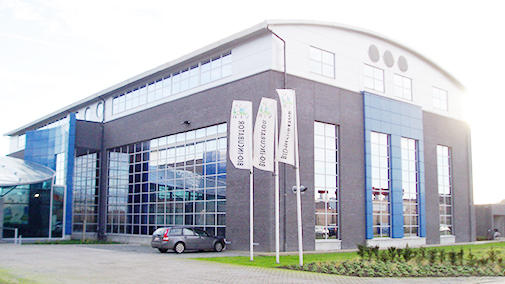 Yakult's first overseas research institute
 Yakult Honsha European Research Center for Microbiology, ESV (YHER) Located at Technologiepark in Ghent, Belgium. Surrounded by a quiet residential area, the center is situated in an environment that is ideal for carrying out research activities.
 In the EU, a health claim regulation (a system concerning the labelling of food functions) has been in force throughout the region's member states since 2007, and as part of our response to the regulation's enactment, we have conducted tests to assess the effect that drinking our dairy products has on Europeans, as well as conducting research on intestinal microbiota analysis, intestinal action and so on.
Yakult Honsha European Research Center for Microbiology, ESV (YHER)
Established: May 2005
Located on the 1st floor of the Bio-incubator Facility at Technologiepark in Ghent, Belgium
Purpose of establishment
- Establishment of a research base in Europe
- Conducting of studies on intestinal microbiota of people in Europe
- Accumulation of scientific data for the future development of our international business
Research areas
 Studies of the effect that drinking probiotics has on intestinal microbiota and the intestinal function